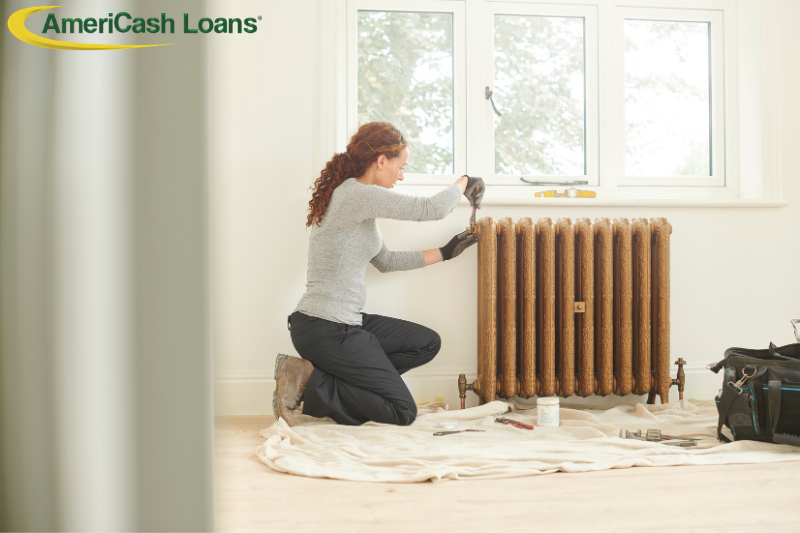 Top Home Repairs You Should Never Do Yourself
---
Do it yourself (DIY) projects can be a lot of fun and save you a lot of money. But there are some home repairs you should avoid doing yourself if you don't have experience handling them. This is because some things can be dangerous to you, cause you serious injury and be bad for your property if you don't know what you are doing or the job is done incorrectly. Some repair jobs can even cause bigger problems than before you started if they go wrong. For these types of emergency repairs, keep AmeriCash Loans in mind for loans to cover the cost of bringing in a professional to do the job.
Home Window Repair
Home window repair tends to be a major job. When doing home window repair, you leave a gaping hole in the side of your home when removing the old window. Then, the new window has to fit perfectly in order to work properly. A lot can go wrong in this process, and if you're new to changing windows it's a good job to leave for the pros.
Electrical Repair
Electrical work is another job that's typically best left to the pros who know what they are doing. In addition to being a safety hazard if anything goes wrong, your insurance company could potentially void your homeowners coverage if you have done the wiring yourself because they have regulations that determine who can perform high-risk repairs such as electrical repairs.
Foundation Repair
Damage to the foundation of your home may be one of the less common emergency repairs, but when it happens it's important to deal with it as quickly as possible. Your home's foundation holds everything up, so if it starts to crumble or bow inward consider applying for one of our loans to cover home repair costs before the damage puts everyone in the home at risk. Fixing a bad foundation is a major home repair task that typically requires a professional mason and possibly also excavation equipment.
Roof Repair
You may also want to consider applying for one of our same day loans to hire a professional roofer if your roof gets damaged. These emergency repairs generally need to be handled quickly to keep the elements or wildlife outdoors instead of dropping in through your damaged roof. Trying to fix a damaged roof yourself can put you at serious risk of falling. Plus, if you're unfamiliar with roofing technique, you could end up with an ongoing leak that causes more problems.
When something breaks at your home and you need it fixed right away, apply for one of the
same day loans from AmeriCash Loans
. It's quick and easy to apply for home repair loans from AmeriCash Loans. Plus, if you
refer a friend
, you can both earn some extra cash!