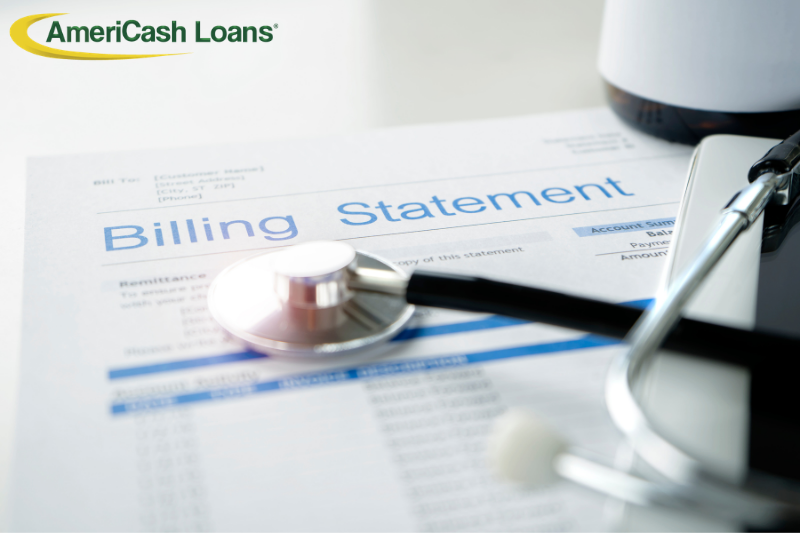 How to Pay for Unexpected Expenses
"Installment Loans"
"Save Money"
"Tips and Tricks"
---
Unexpected medical expenses happen when we least expect them. Whether you have insurance or constantly put extra money away, paying medical bills can still be stressful. If insurance or extra funds then find out how to lower your medical debt with these easy tips!
Check the Charges
It is very important to first check and see if the charges on your medical bill are accurate. Look through an itemized bill closely, especially if you were just in the emergency room. If you see a duplicate charge or something you don't recognize then call the hospital or doctor's office to ask questions for clarification and file a dispute if you were wrongly charged.
Apply for Installment Loans
Installment Loans
are a quick and easy way to pay off medical bills. Conveniently,
AmeriCash Loans
even offers same day funding when you apply before 11:30a CST. Restrictions may apply. After approval, your money will be deposited securely into your checking account. This option lets you pay off your medical bills instantly and while making re-payments on your loan over time.
Learn about Reductions
It never hurts to ask about reductions on your medical bill. For example, sometimes you can pay less if you pay in cash or if your insurance doesn't cover the bill you can ask about paying the insurance rate anyway.
Ask about Payment Plans
Check to see if payment plans are an option to pay off your medical debt. With a payment plan, you would be able to pay off your debt over time. Before agreeing check to see if the payment plan earns interest, sometimes it's not worth it because you can end up paying more than you started with.
Dealing with unexpected expenses is stressful. That's why AmeriCash Loans offers a quick and easy way to
apply for a loan
and get funded the same day. Restrictions may apply. If you have any questions during the application, contact the
AmeriCash Loans customer support team
at 888.907.4227 or learn more about our process on our
How It Works page
.