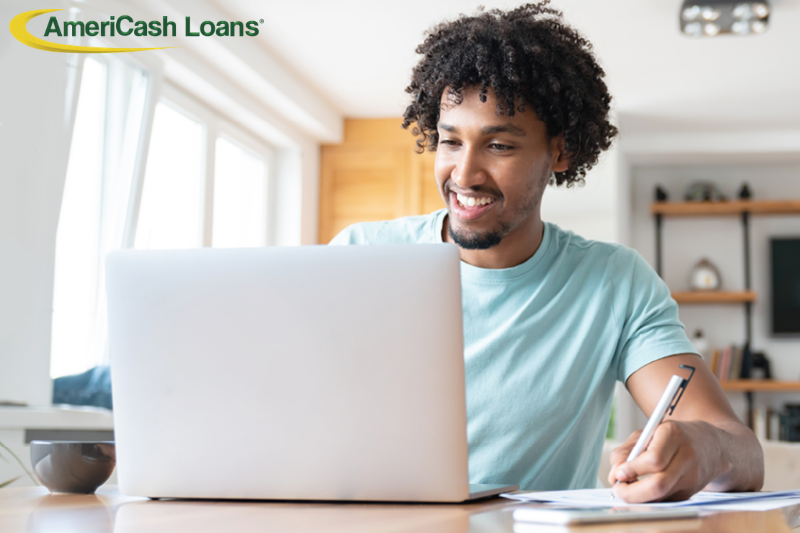 Installment Loans for Emergencies
"AmeriCash Loans"
"Apply Now"
"Installment Loans"
---
Picture this: It's Friday and you just got paid, you take your family out to dinner, run some errands over the weekend, and when Monday rolls around you run out of money to pay your monthly bills. Financial emergencies happen, that's why Installment Loans are perfect for when you need cash fast.
Installment Loans for Monthly Bills
Running short on cash to pay bills happens.
Installment Loans from AmeriCash Loans
are a quick and easy option to avoid getting late fees or risk your services getting turned off.
Installment Loans for Car Repairs
Whether you need extra cash for gas or your car needs maintenance, don't put off getting your car fixed because it might cost you more if you wait. Instead,
apply for an Installment Loan
to quickly get your car back on the road.
Installment Loans for Medical Expenses
Medical emergencies are stressful, to begin with especially when you don't know how much it will cost you. Luckily, AmeriCash Loans offers loans up to $4,000 so you don't have to worry about how you will cover the costs.
Installment Loans for Home Repairs
If you own a home you know that home repairs are inevitable. From leaks to replacing broken appliances, there's always something that needs to be updated. Installment Loans from AmeriCash Loans and our same day funding option makes it easy to fix home repairs fast. Restrictions may apply.
Installment Loans for Groceries
Food is a necessity and grocery shopping can get pricey. Instead of worrying if you'll have enough food to feed the family, take out an Installment Loan and shop at ease. You can apply online and pick up your check before you head to the store, it's that simple!
Same Day Installment Loans for Anything
The best part about Installment Loans from AmeriCash Loans is that once your money gets securely deposited into your account, you can use your money for anything! Just be sure to complete the application steps before 11:30a CST to qualify for same day funding. Restrictions may apply. If you apply online after 11:30a CST, choose to pick up your check at your
nearest store location
the same day! For more information on how the process works visit our
How It Works page
before applying.
Ready to
apply for an Installment Loan
? It only takes a few minutes to apply! If you have any questions during the application process feel free to
contact our customer support team
at 888.907.4227 or visit our
Frequently Asked Questions page
to help answer your questions.