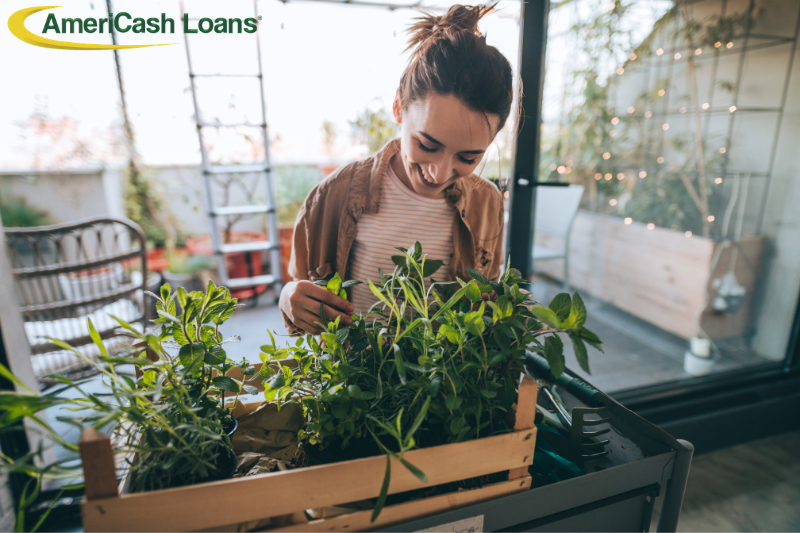 Make the Most of Your Yard and Garden
---
Whether you have 10 feet or 10 acres, or even a little patio or balcony, there's no reason why you can't make the most of your outdoor space. The best part is it won't break the bank to get started. From yard care to a garden hack or two that will help you save money on groceries, keep reading for backyard ideas on a budget.
Grow Gardens, Not Lawns
If you're looking for a garden hack that replaces the need for yard care, it's pretty simple. Replace your lawn with a garden. Dig up some of that grass and plant your favorite vegetables and fruit trees. Instead of spending your summers mowing your small lawn, you can spend them eating delicious veggies including tomatoes, cucumbers, and peppers. You may even save money on groceries.
Or Try Container Gardening
If that's not an option but you still want a garden, try using containers. You can place them anywhere including on your lawn, patio or balcony, and you don't have to run out and buy expensive pots from your local gardening center. This is one of our favorite DIY backyard ideas: Head to your local thrift store and look for baskets, bins, tins, and other containers you can use instead.
Create Your Own Compost
You can also avoid buying expensive fertilizer with this garden hack: creating your own compost. All you need is a bin with a little dirt in it. You can add all sorts of scraps from your kitchen, ranging from banana peels to coffee grounds. In a couple of months, the items will break down, creating beautiful fertilizer for your garden.
Find a Potting Table
You've seen the expensive potting tables for sale. Don't buy them. For this backyard idea on a budget, you'll need to head back to your local thrift store and look for cheap tables that will fit in your outdoor space. Once you find one, use it as a potting table when you're gardening, but hide your tools and throw a tablecloth over it when you host guests.
Add a Small Seating Area
Again, one way to minimize the amount of yard care you need is to replace your lawn with other items. A small seating area should do the trick. Square off an area and create a small patio. Add a few chairs or a table. Not only do you have a nice place to sit and enjoy your yard, but that's less grass for you to maintain. Just keep in mind that you'll want to add smaller and narrower furniture so it won't overpower your small space. Once again, check out your local thrift store first. You never know what you'll find!
Create Natural Fences
Want some privacy but can't afford a fence? Try one of our favorite DIY backyard ideas for creating barriers: use plants. From tall plush bushes to vines that grow up a trellis, you can shut out the outside world with greenery instead of expensive wood or metal.
Hang String Lights
If you're looking for backyard ideas on a budget that will help your outdoor space feel cozy, just add spring lights. A single strand or two can brighten up an entire area and add a bit of fun to your backyard.
These DIY backyard ideas and hacks can help you save money on groceries, lawn care, and even furniture for your outdoor space, but they may not be enough to help you create the outdoor space of your dreams. If your yard requires a little extra money, consider
Installment Loans
from AmeriCash Loans. It's
quick and easy to apply for
our Installment Loans. If you have any questions before applying, visit our
How It Works page
today!