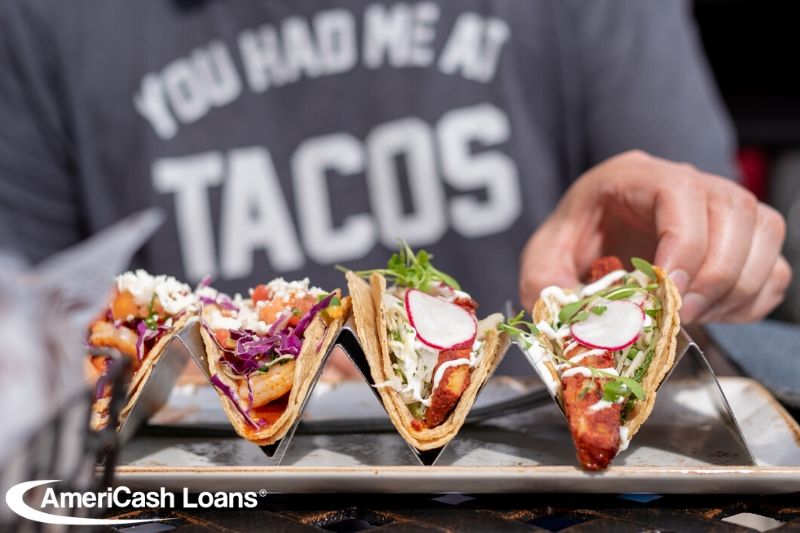 Must Try Tacos in the Midwest
Illinois
Missouri
Wisconsin
---
Cinco de Mayo is just around the corner, and if you're wondering how to celebrate, we have an idea for you: eating the best tacos in your state. From Missouri to Illinois and Wisconsin, we've put together a list of some of our favorite, must-try taco restaurants in the Midwest.
Best Tacos in Missouri
Botana Restaurant and Bar (Branson): One thing that makes Botana one of the best taco restaurants in Missouri is its inclusive menu. Enjoy everything from vegan to gluten-free options.
Carlito's Cabo (Columbia): Carlito's doesn't just have tacos; it offers Peruvian-inspired dishes too. One trip here, and you'll learn how to celebrate Cinco de Mayo every day of the year.
Rosy's Cakes and Paco's Tacos (St. Peters): As the name suggests, you'll get tacos here, including vegetarian options, but you can also enjoy cakes. What could be better?
Best Tacos in Illinois
Taqueria Pequeña (Cobden): Taqueria Pequeña, aka "little house of tacos," is a must-visit for affordable meals and amazing, authentic flavor. Make sure you get there in time; they close pretty early, especially when they run out of food.
Raymond's Tacos (Chicago): Raymond's Tacos is an unassuming place, but take one bite of the ribeye and cheese taco and you'll be hooked. It's open early and late, so you can dine in for breakfast or grab late-night takeout.
Fire It Up (Naperville): Enjoy organic and locally sourced ingredients at Fire It Up. The restaurant focuses on fusion food, like the Asian taco. It also has vegan options.
Best Tacos in Wisconsin
Tex Tubb's Taco Palace (Madison): It's a casual rustic restaurant that serves up authentic Tex-Mex and affordable meals all in one. Enjoy your own personal taco bar or taco platter, and don't forget to wash it down with one of the restaurant's fabulous margaritas.
Fiesta Loca (Hudson): Head to Hudson for even more affordable meals at Fiesta Loca. The portions are big and the flavor is bigger at one of the coziest taco restaurants in the state.
Bel Air Cantina (Milwaukee): Bel Air Cantina may be in the heart of Milwaukee, but it offers the flavors of California. In addition to its amazing taco menu, the restaurant serves over 100 types of tequila.
Short on cash and wondering how to celebrate Cinco de Mayo this year? Never fear. Instead,
apply for an installment loan
at AmeriCash Loans. The process is fast, easy, and secure, and we'll process your application quickly.