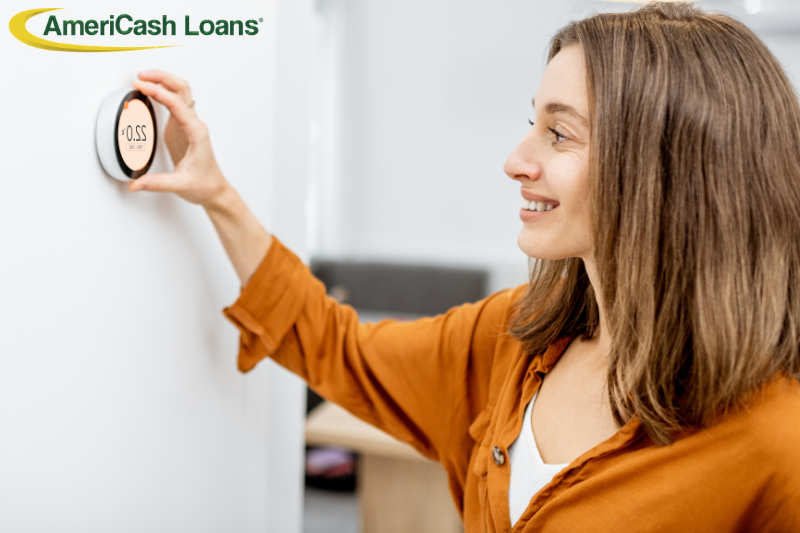 Top 10 Products to Help Keep Your New Year's Resolutions
"Save Money"
"Tips and Tricks"
---
It's time to make new year resolutions about your health, finances, and goals. At AmeriCash Loans, we'd like to help you stay on track, so we've put together a list of the best home products, kitchen gadgets, and tech toys that will help you stick to your commitments in 2021.
1. Robot Vacuum
Is your goal to have a cleaner house? A robot vacuum is one of the best home products you can buy this year. It keeps your floors tidy while you work on other chores.
2. Reusable Water Bottle
If your goal is to drink more water, a reusable water bottle is a must. From smart water bottles to those that tell you how much you should drink each day, there are hundreds of cool options available.
3. Single-Serve Coffee Maker
Many people make a new year resolution about spending less money. If coffee is your weakness, treat yourself to a single-serve coffee maker. It's one kitchen gadget that'll save you big on drive-thru coffee.
4. Budgeting App
If you're wondering what to buy to meet your financial goals, you may find that you can start without spending a dime. Look for a free budgeting app for your smartphone instead.
5. Fitness-Tracking Watch
Many people find that cool tech toys can help them stick to a fitness-related new year resolution. If you aren't sure where to start, try a fitness-tracking watch that counts your steps, heart rate, and calories burned.
6. Pots and Pans Set
Want to cook more and eat out less? You don't have to run out and buy the latest kitchen gadgets. Instead, treat yourself to something basic, like a new set of pots and pans. It's always fun to cook when you have new tools.
7. Smart Thermostat
A smart thermostat is one of the best home products to have when you want to save money. These tech toys can actually cut your energy bills down by about 25 percent.
8. Carry-On Bag
If you want to travel more or learn about different cultures, treat yourself to a high-quality carry-on bag. It'll make airport check-in a breeze.
9. Bento Box
A bento box is a food-storage container that's divided into small compartments to help you keep your portions down. It's also perfect for taking your lunch to work or on the go.
10. Journal or Memory Book
If you've vowed to spend less time on social media, buy a cool journal or memory book. Take time to reflect on each day before bed. It can even help reduce stress.
If you need a boost to your budget in order to kickstart your new year resolution, consider installment loans. AmeriCash Loans offers
installment loans
that put money in your pocket when you need it. Visit the
AmeriCash Loans website
to get started, or stop by your
neighborhood location
. If you have any questions before applying,
contact us
today!