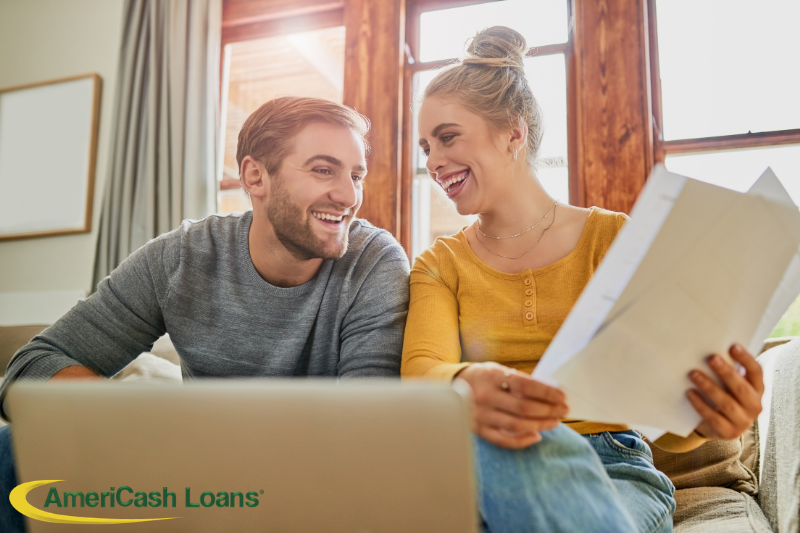 Tips to Achieve Your Financial Goals
"Installment Loans"
"Tips and Tricks"
---
From buying gifts for the family to stocking up on groceries for dinner, the holiday season can get costly. If you're like most you're probably working on getting your finances back on track and setting new financial goals for the new year. With the following simple tips, you can save money and finally reach your goals!
Tip 1: Consolidate Debt
Do you have multiple credit cards? An easy way to achieve your savings goals is by paying off any debt that you may have accumulated over the past few months. An
Installment Loan from AmeriCash Loans
can allow you to focus on one re-payment rather than multiple at once.
Tip 2: Create a Budget
Make a monthly budget for yourself so you know exactly how much to spend in all aspects of your life such as groceries, gas, bills, and rent. Don't forget to set aside money for emergencies, too!
Tip 3: Earn Extra Cash
Do you want to earn extra cash? When you
Refer-A-Friend to AmeriCash Loans
you will receive $100 and your friend will receive $50, too! The extra money will help you save your own. The best part is there is no limit to how much you can earn so you can refer as many people as you would like.
Tip 4: Stick to Your Plan
It's easy to set a budget and make a financial plan but, the important part is to actually stick to it! If that means you can save money by dining out less and cooking more meals at home or skipping the coffee shop before work. It's the little changes that will help you accomplish your financial goals.
Saving money sometimes doesn't go as planned, if you are every short on cash don't panic! Instead, turn to AmeriCash Loans for
Installment Loans up to $4,000
. To receive your money the same day be sure to
complete the application
by 11:30a CST. Restrictions may apply. If you have any questions during the loan application contact our
customer support team
at 888-907-4228 or learn more about the process on our
How It Works page
.