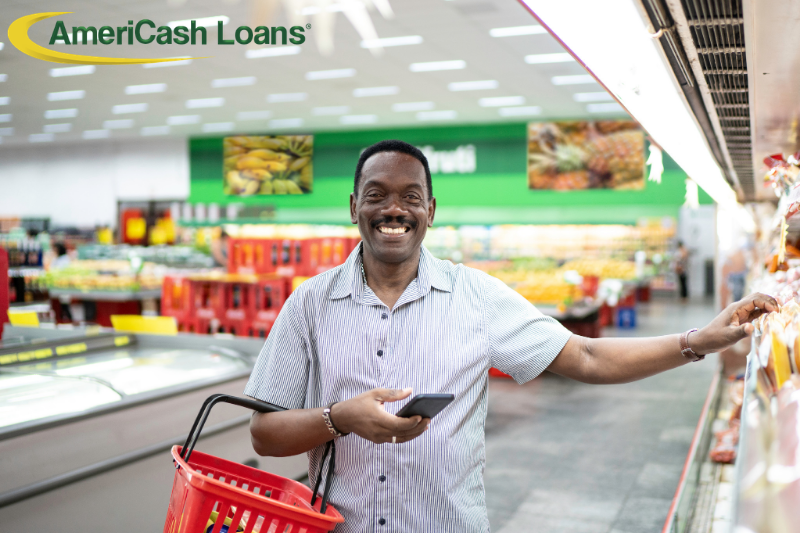 Tips to Save Big on Grocery Shopping
"Save Money"
Shopping
"Tips and Tricks"
---
If you've ever wondered how to grocery shop without going over budget, you're not alone. It's far too easy to throw items into your cart and leave the store with a bill much larger than you thought it would be. Stores are even set up to influence you to spend more. So, how do you save money while grocery shopping? With some of our favorite tips and tricks.
Make a List
Making a list won't stop you from buying extras, but it's a good place to start. If you know exactly what you're going into the store to buy ahead of time, you can make an extra effort to skip the stuff you don't need.
Pay with Cash
When you do your grocery shopping each week, leave your checkbook and credit or debit cards at home. Give yourself a budget and take only that amount of cash into the store with you. This way you can't buy extras, even if you're tempted. You'll also be forced to add as you shop, which can help you be mindful of what you buy. Over time you'll save money.
Plan for Cheap Meals a Few Nights a Week
You don't have to cook every meal like you're making Sunday dinner. It's okay to plan some cheap meals every now and then. Throw together a salad. Open a can of soup and have grilled cheese sandwiches with it. Eat a frozen pizza. Have breakfast for dinner. Plan ahead for these cheap meals to keep your grocery bill low.
Shop Around
It's great to find a grocery store you like, but those who really know how to grocery shop will mix it up. You'll usually find lower prices at stores like Aldi, Lidl and Walmart. Don't forget to check grocery coupons at Walmart before you go! You can end up saving money to use towards your next trip. You may also find that it's cheaper to buy certain items in bulk at Costco and Sam's.
Stock Up When Staples are on Sale
When you're deciding where to shop, take a look at the weekly sales. If one store is having a great "buy one get one free sale" on something you buy a lot, stock up to save money. You can always stick the extra items in the freezer to last you longer!
Eat Before You Go
Grocery shopping on an empty stomach is a big mistake. When you're hungry, you're tempted to buy everything in sight. Make sure you eat at least a hearty snack before you go inside the store.
Try the Store Brands
Sometimes, the brand name is the best option, but that's not always the case. Don't be afraid to experiment with store brands, especially on items you're just going to mix into a recipe. They're usually cheaper and you won't notice much if any difference in the flavor because they tend to have the same ingredients.
Don't Wander Down Every Aisle
If you really want to know how to grocery shop and save big, stick to the aisles along the outside walls of the store including the meat, dairy and produce sections. Not only are the healthiest foods found here but they're also items you actually need. If you do need something in the middle aisles, go directly to that aisle instead of weaving in and out. Stores use these aisles to try to sell you junk you don't need.
Even the most savvy shoppers need a boost to their bank accounts sometimes. That's why AmeriCash Loans offers
Installment Loans
for everyone. Apply for Installment Loans via our fast, secure and easy-to-understand
online application
. If you have any questions about Installment Loans, we'd love to hear from you. Visit the
AmeriCash Loans
website to learn more or
contact us
today.