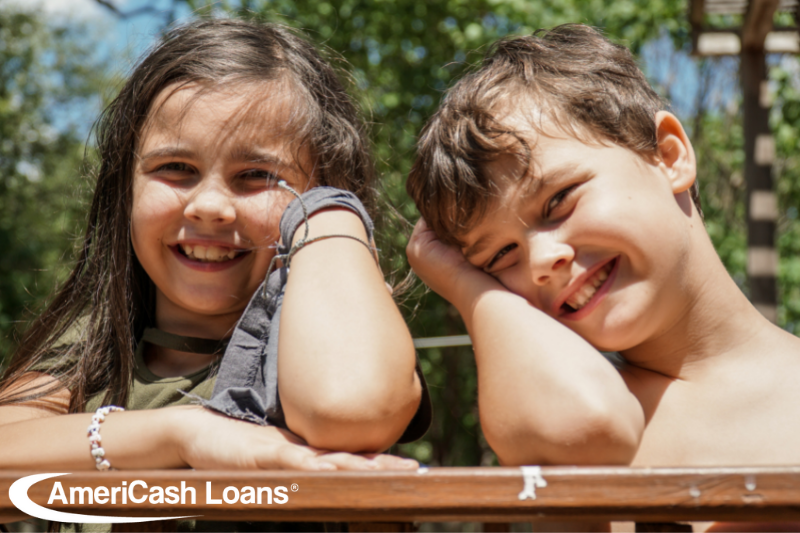 Top Things to Do with Your Kids Before Summer Ends
"Installment Loans"
"Tips and Tricks"
---
You've made lemonade together, you've camped in the backyard and covered the driveway in chalk. You're running out of ideas. It's time to splash out on something special. At AmeriCash Loans, we've put together a list of 8 unforgettable experiences for everlasting memories.
1. Fly a New Kite
Flying a kite is a positive and rewarding experience for kids. Let them wow their friends in the park with the playful tricks they can learn using a popular and colorful Delta kite.
2. New Mountains Bikes
It's not just clothes kids grow out of. Investing in a new mountain bike that's the right size is going to keep them safe and give them plenty of exercise and fresh air.
3. The Thrill of Flying Lessons
Kids love planes and you don't have to be a specific age before you can have them start to take flying lessons.
4. Try Out Some Windsurfing or Paddle boarding
You may have already invested in swimming lessons. Reap the rewards by taking them windsurfing or paddle boarding. Renting gear is a wise first move but it's surprising how quickly the costs can mount up. Buying a board with an
installment loan
can be a great long-term investment.
5. Specialist Sports Coaching
If you've got a up and coming tennis star or golfing child genius in the family, buy them a weekly course of lessons with a pro.
6. Day at the Adventure Park
Take them on a trip to their favorite theme park. Spend the whole day riding roller coasters and splurge on lemonade, corn dogs, and funnel cakes.
7. Fly High Indoors
This has to be one of the most exciting experiences for any child. Kids as young as 3 and even grandparents can enjoy a body flight at a specialist indoor skydiving center.
8. Driving Experience
Fuel your kid's passion for fast cars with an awesome driving experience for all ages at an indoor or outdoor go-kart track. There are plenty of top track locations which will let them safely race.
These are just a few of the ways to keep the kids happy before the end of summer. If you need a little help to make their dreams come true, AmeriCash Loans offers
installment loans
to cover all your special purchases. You can
apply online
in minutes and if you have any questions throughout the process call our contact our
customer support team
today!