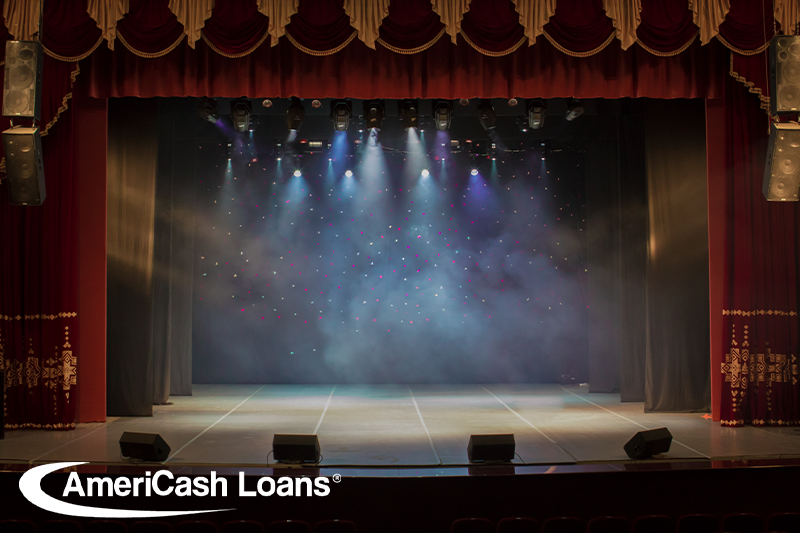 Broadway Is Headed Your Way Wisconsin
"AmeriCash Loans"
"Apply Now"
Wisconsin
---
Are you looking to catch a Broadway show while in Wisconsin? Broadway tours every year, bringing popular and award-winning shows across the country, including Wisconsin. Find out what shows are coming up in your area soon and next year! The dates for these shows are when it is coming to Madison, Wi.

Which Broadway Show Do You Want To See?
Ten shows are available for viewing over the next 13 months, so here are your choices!
Hamilton (Aug 9 – 21, 2022)
: Hamilton is a decorated Broadway play, winning a Tony, a Grammy, and Olivier awards. It has also won the Pulitzer Prize for drama and an extraordinary citation from the Kennedy Center Honors. Hamilton is a humorous musical telling the story of America then by America now.
Mean Girls (Aug 30 – Sep 4, 2022)
: Mean Girls is the movie's musical adaptation. It is a night of hilarity with a sensational cast, and this show is not one to miss.
Pretty Woman (Oct 18 – 23, 2022)
: Pretty Woman, the Musical is based on one of the most beloved romantic comedies of all time. It is led by two-time Tony Award-winning director and choreographer Jerry Mitchell.
Come From Away (Nov 15 – 20. 2022)
: Come From Away is described as the story of a small town that welcomes the world. It has also won the Best Musical of North America and is based on a true story.
Hadestown (Jan 24 – 29, 2023)
: Hadestown invites guests to come to see how the world can be. It intertwines two famous mythic stories – Hades and Persephone and Orpheus and Eurydice.
Jesus Christ Superstar (Feb 21 – 26, 2023)
: Jesus Christ Superstore is an iconic Broadway show, and in 2023, it will be celebrating its 50th Anniversary. Come, take the show in, and join in the celebration.
Chicago (Mar 21 – 26, 2023)
: If you have never seen Chicago, now is the time. Chicago is the epitome of what makes Broadway great – a tale of fortune and fame, fabulous dancing, and unforgettable songs.
Disney's The Lion King (May 11 - 28, 2023)
: More than 100 million people worldwide have seen this fantastic musical, have you? If you have not, isn't it time?
Tootsie (Jun 13 – 18, 2023)
: If you are searching for the funniest musical to see, Tootsie has impressed the critics with its laugh-out-loud entertainment.
Six (Aug 1 – 6, 2023)
: Six is about the six wives of Henry VIII. This musical takes the lives of 500 years of royalty heartbreak and mashes it with current girl power. Fun!

Get Ready For Your Broadway Show
If you need extra cash to see one or more shows over the next year, you can get a
same-day installment loan through AmeriCash
today! This loan can help you pay for tickets, go out to dinner and buy a new wardrobe for all your Broadway Show outings!