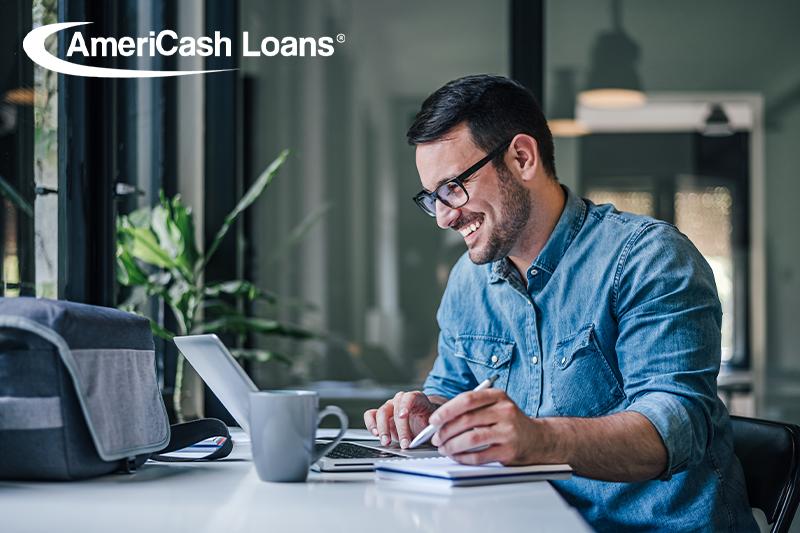 New Year Resolutions for Your Finances
"AmeriCash Loans"
"Apply Now"
"Installment Loans"
"Tips and Tricks"
---
New Year's is almost here; with this, we have a celebration and then New Year's Resolutions. Many people make new resolutions every year, coming up with goals to achieve new things or improve upon them. If you want to participate in committing to New Year's Resolutions this year, why not make them financial resolutions?

4 Financial New Year's Resolutions
If you could improve your financial life, how would you do it? What would your top goals be? Here are some ideas for the top financial new year's resolutions that can lead to a brighter future.
Create a Budget
: Although this seems like the simplest of tasks, a budget is the number one way to get your finances on track. By writing out a budget, you can see where you stand financially in black and white. You can track how much money you have coming in, going out, and what is leftover for entertainment, savings, and investing. Without a budget, you are flying blind.
Project Big Purchase Costs For The Year
: If you plan to buy a new laptop, a new bedroom set, replace your washer and dryer and go on a one-week vacation to Disney this year, you can start by figuring out how much this costs. Knowing how much money you will need throughout the year for significant necessities, vacations, and entertainment will allow you to plan ahead.
Manage Your Debt
: Figure out how much debt you have today and how much that debt costs you monthly. Look at ways to pay it off sooner (or make larger payments monthly), as this will allow you to save money in the long run.
Prepare for the Unexpected
: Life is full of surprises; unfortunately, not all of them are good. You should have some money for unhappy surprises like the cost of living increases, unexpected medical bills, home improvement projects, and car breakdowns. If you plan out these possibilities now, you will not need to scramble later.

Turn Your Financial Life Around
A new year can become a new you! Make it a priority to make some financial changes in your life this year. Decide what financial goals you want to meet this year and make a plan to accomplish them. You can always apply for a short-term loan if you need a little cash to get started, you can always apply for a
short-term
loan
. A small installment loan with AmeriCash Loans can be an excellent idea for money in an emergency or to consolidate some of your debt.
We hope that this New Year finds you healthy and happy! Let 2023 be the year of your dreams. If you enjoyed this financial ideas blog, you should check out the
AmeriCash
Loans Blog
! We have many more articles like this that you will enjoy.