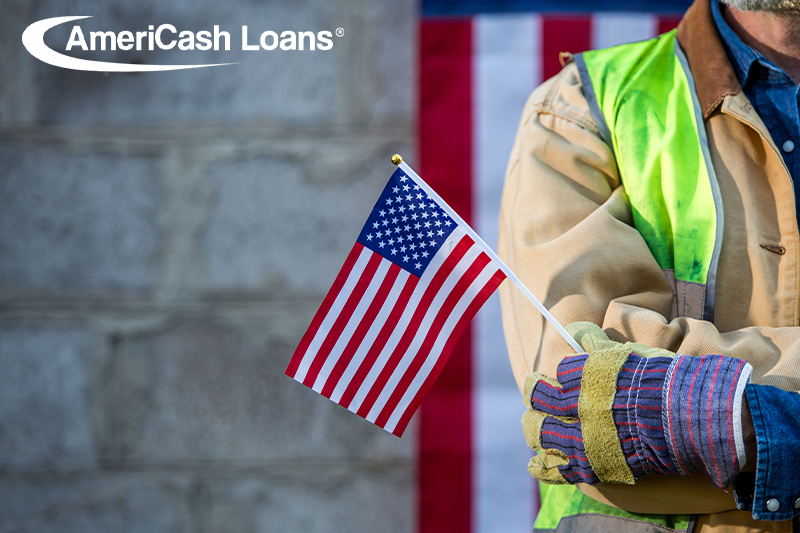 Safety Tips for Your Fourth of July
"AmeriCash Loans"
"Apply Now"
"Tips and Tricks"
---
For most Americans, the Fourth of July is one of the most anticipated days of the year as it's usually celebrated with an unforgettable party or BBQ. Good food, laughter with your friends, and fireworks are almost always part of the events that celebrate America.
Since so many of these patriotic parties take place each summer, everyone must be aware of how to enjoy their Fourth of July experience safely and responsibly. Plus, if you're hosting, consider getting a same-day loan, as this can help you throw a party that nobody will ever forget.
Keep lots of water nearby
Dehydration is prevalent at summer events as people relax in the sun and drink alcoholic beverages. Because of this, it's crucial to have lots of water nearby to keep all the party animals and children hydrated. If you're hosting the party, it's good to supply your guests with non-alcoholic beverage options. Having extra water nearby can also come in handy if fireworks spark or start a small fire.
Keep pets and children away from the grill
With the delicious smell of hamburgers and hotdogs coming from the grill, pets and children gravitate towards it. Designate someone at the party to stand beside the BBQ, keeping an eye out for tiny paws or hands that come near. Setting up a small fence or perimeter around the grill can keep pets and children from getting hurt.
Additionally, keep any sharp tools and grilling forks out of reach as you do not want any children playing with them.
Be responsible with fireworks
Since it's not a Fourth of July celebration without fireworks, be sure to light them safely while wearing protective gloves and glasses. If you're lighting them at a party, avoid throwing them toward people, pets, or children.
Also, never light more than one firework at a time. If a firework seems to have an underwhelming performance, properly dispose of it and do not attempt to relight it. A successful Fourth of July should never include a trip to the hospital.
Get the right Fourth of July snacks
No party is complete without tasty food so before visiting the grocery store, grab the ingredients to make these yummy snacks: fried pickles, BLT sliders, barbecued deviled eggs, honey garlic shrimp kebabs, macaroni and cheese cups, and watermelon salad.
If you're planning on hosting a one-of-a-kind Fourth of July bash, a same-day loan or an easy installment loan from
AmeriCash Loans
can help you afford everything on your shopping list. It's easy to apply, and the funds will be in your account the same day. Restrictions may apply.