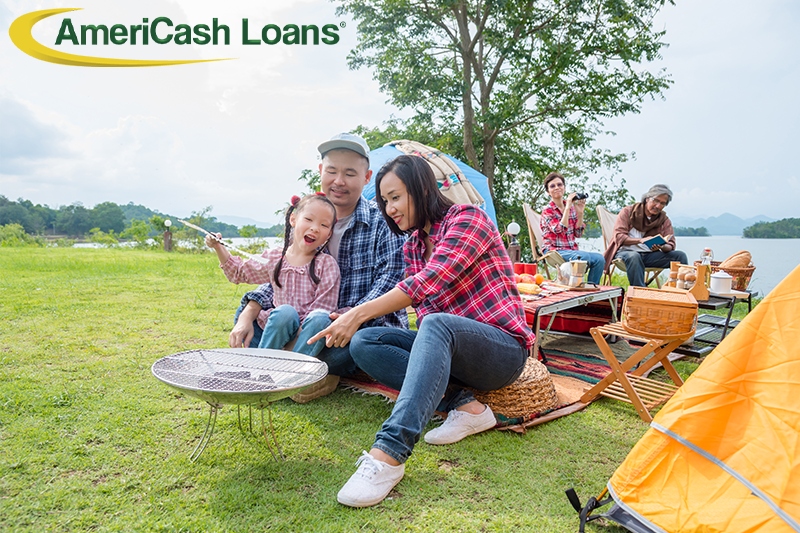 Summertime: The Best of What Might Be
"AmeriCash Loans"
"Apply Now"
---
You've patiently waited throughout the chilly months of fall, winter, and spring for this: summertime has finally arrived. And now that it's here, it's crucial that you enjoy it to the fullest.
How you spend your summer depends on your hobbies, but these five summer activities will help you soak up every bit of the warm weather and starry nights.
Plan a picnic
Inviting your friends or family members for a picnic at a nearby beach or park is the perfect way to kick off the summer season. Before planning the picnic, it's wise to source a few possible locations to find a quiet and scenic spot. You'll need a large blanket, some delicious foods and beverages, cutlery, plates, and maybe even a few foldable chairs if sitting on the ground bothers your back.
Camp in your backyard
If you're looking for fun things to do in the summer at home, camping in your backyard is affordable and will provide everyone with a memorable experience. Instead of paying for a campsite, you can pitch the tent directly on your lawn, creating your own personal campgrounds. Take things a step further by adding a fire pit and roasting marshmallows before heading to bed.
Have a water balloon fight
No matter how old you get, having a balloon fight with your friends is always an exciting and (primarily) free summer activity. For the perfect backyard water fight, you'll need some water balloons and a couple of opponents. This is a great way to stay cool and pass the time on an extra warm day.
Get creative
Setting up an area on your deck or patio for some arts and crafts also falls into "fun summer things to do." Whether you paint rocks or a canvas while sipping on an ice-cold margarita, you'll end up with something that you can use to decorate your indoor space.
Play games at the beach
If you're eager to venture out of your home, grab a few games like cribbage or Monopoly Deal and head down to the beach. Don't forget to pack a few beach chairs or a large blanket and some beverages to keep you hydrated.
If you could use some spending money this summer, a same-day loan or an easy installment loan from
AmeriCash Loans
can help. It's easy to apply, and the funds will be in your account the same day. Restrictions may apply.