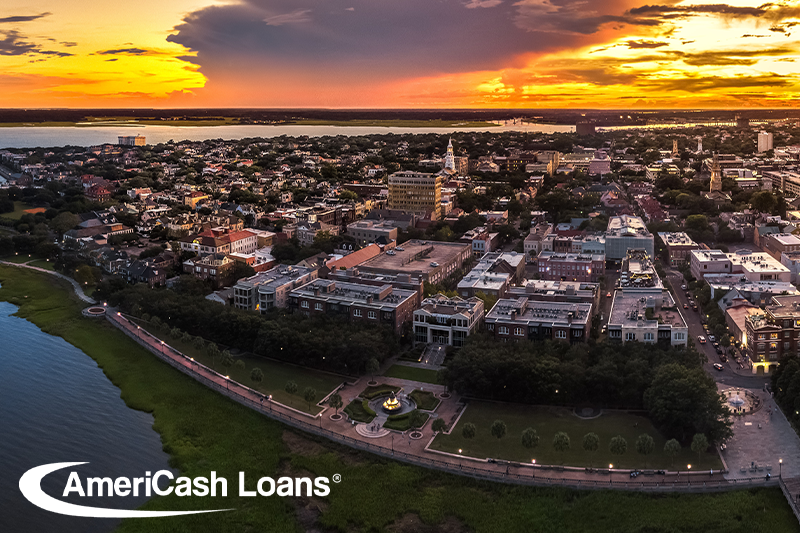 September in South Carolina
"AmeriCash Loans"
"Apply Now"
"South Carolina"
---
Are you planning a trip to South Carolina in September, and are you looking for different activities? There are so many different things to do in South Carolina all year round and endless possibilities.

Visit and Stay in The Tourist Cities
Many people visiting South Carolina visit Charleston and Myrtle Beach. Each of these beautiful cities has plenty to offer both tourists and locals! This includes beaches, resorts, and nightlife. If you plan a trip to Myrtle Beach or Charleston, the problem will not be finding what to do while there; the issue will be narrowing down your choices! You will be able to find events, festivals, live music, or events featuring ladies' night!

Take a Tour or Attend an Event
Regardless of which city you are in, you will be able to find all types of tours to take on your vacation. South Carolina has something to do for everyone, covering all age ranges and interests. Here are some of the types of tours and events you might be interested in:
Bus Tours
Segway Tours
4WD Tours
Plantation Tours
Walking Tours
City Tours
Historical Tours
Nature and Wildlife Tours
Cultural Tours
Self-Guided Tours
Ghost Tours
Whale Watching
Waterfalls
Hiking
Sunset Cruises
Wine Tastings
Museums
Top Attractions Not To Miss
Of course, you may want to plan your trip around some of the top attractions in South Carolina instead. You can pick one attraction you do not want to miss and plan the rest of the trip around that specific area. Here are some South Carolina attractions that many people enjoy:
Broadway at the Beach
: This is the most popular tourist attraction in Myrtle Beach. It is a place where visitors can shop, eat, and go to attractions like escape games, carousels, theaters, and museums.
Barefoot Landing
: Barefoot Landing is also in Myrtle Beach. This site also offers food, drinks, entertainment, and shopping.
Middleton Place
: This is located in Charleston, a historic landmark with the nation's oldest landscaped gardens. So, if you are looking for somewhere to explore and view the beauty of South Carolina, this is a great place to start. It includes a house museum, gardens, a restaurant, and shops.
Fort Sumter National Monument
: If you are looking for a piece of history to visit, according to myths and legends, Fort Sumter is the first place the Union and Confederate armies clashed.

Get Ready For Your Vacation
If you need extra cash to explore all that South Carolina has to offer in September, you can get a
same-day installment loan through AmeriCash
today! This loan can help you pay for your vacation and all your events. You can use this money to pay for new clothes, airfare and travel expenses, resorts or lodging, and nights out on the town!