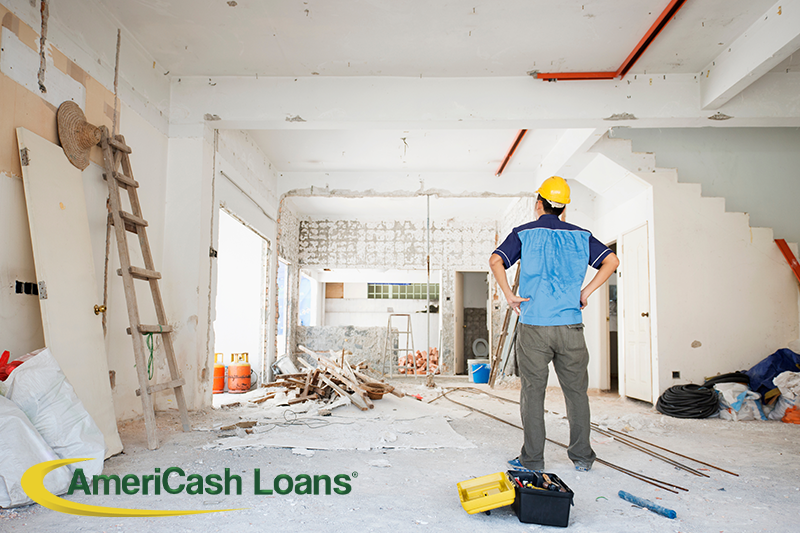 Home Improvement Projects to Tackle Over the Summer
"AmeriCash Loans"
"Home and Auto Repairs"
"Save Money"
"Tips and Tricks"
---
Summertime is the perfect moment to indulge in home improvement projects. The weather is great, and ideas abound. Keeping your home in its best shape can help prevent minor problems from becoming more significant and more costly. General maintenance and repair and upgrades and renovations can also help your home retain its value over time.
What home improvement projects should you tackle over the summer?
Here are our top picks for the season.

Paint inside and out
Painting your home can give it a significant lift. Choose neutral colors to create a unified look that lasts the test of time. Consult with an interior designer for the best fit, or go with a new coat of what is already there. Americash loans can help you achieve the look you want today. Don't settle for painting just one room. Renew your entire home for a fresh look that brings new life inside and out.

Upgrade and invest in new landscaping
New landscaping can completely overhaul the exterior look of your home. To get the best value for your money, consider hiring a team of professionals to help you. Professional landscapers can help you innovate in creative ways that allow your property to stand out. With same-day and installment loans of up to 18 months, we can help you get the look you want.

Add a deck
A beautiful deck can truly reinspire the way you use your outdoor property. It can allow you to increase your living space at a lower cost per square foot and get great value for your money. Create the ideal space for family meals, barbecues with friends, great cocktail parties, and more!

Remodel your kitchen
Modern home improvement means replacing the old with the new. Remodeling your kitchen can be one of the best ways to upgrade your home. Research shows you can often recuperate between 60% and 80% of your kitchen renovation cost when you make the decision to sell your home. To help with your home improvement cost, apply with AmeriCash Loans today and have your money tomorrow.

Add an office
Are you working from home? Is space at a premium? Get the remote work environment you need with a new home office. Turn to us if your DIY home addition cost runs higher than you expected. A 12-month loan gives you the money you need to act right now. Our loan can also provide you with the time to pay for your addition at your own pace.
People who remodel homes and conduct home improvement know summer is the best time to act.
Apply for your loan
through AmeriCash now. Your dream home awaits!