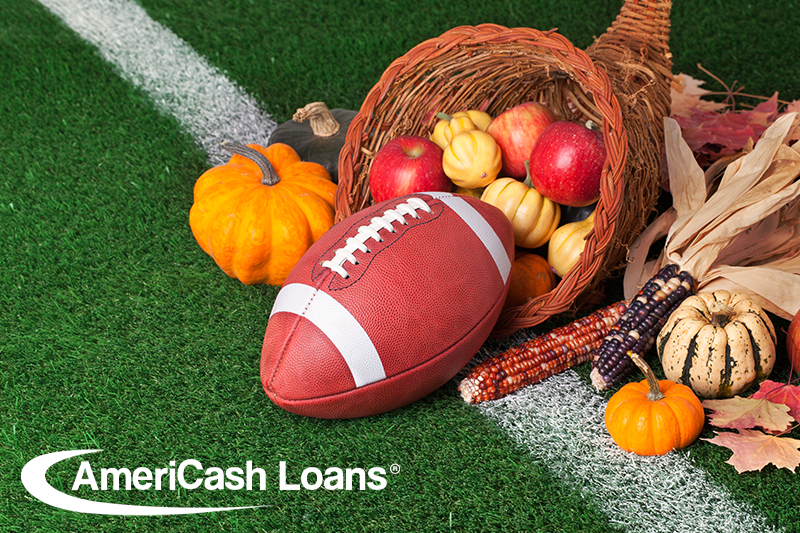 Thanksgiving Traditions Across America
"AmeriCash Loans"
"Apply Now"
"Installment Loans"
"Tips and Tricks"
---
There are many different Thanksgiving customs and traditions across America. There is a strong possibility that you practice many of these now or have them in your life. Learn more about common American Thanksgiving traditions today.
Thanksgiving Traditions Ideas To Try
There are many different traditions and customs in America. Most people do many things, whereas some could be specific to a region. It is also possible for families to start their own customs and traditions. Here are some ideas you might want to try.
Thanksgiving Crafts:
Many parents and grandparents participate in Thanksgiving crafts with children. This can be as simple as making a paperchain to count down the days to Thanksgiving or making a paper turkey to decorate the wall or fridge. The Thanksgiving Plate craft is fun and can be done by just about anyone. You can buy plain plates somewhere like the dollar store and non-toxic paint and decorate a plate for years to come!
Traditional Thanksgiving Dinner:
Everyone thinks that the typical Thanksgiving dinner is what they serve in their home, but there is undoubtedly a lot of variety in all homes across America. This is partially due to different backgrounds and cultures favoring certain foods over others. People's most common foods are turkey, stuffing, mashed potatoes, cranberry sauce, corn, green beans, rolls, and pumpkin pie. However, if you go to someone's house for Thanksgiving 2022, you may also see prime rib, duck, lamb, Cornish hens, lasagna, curry, yams, Brussel sprouts, avocado, sweet potato pie, apple pie, or cake.
Other Popular Traditions include:
Watching the Macy Day Parade
Playing football with family and friends outside
Watching Football
Sharing what you are thankful for
Spending time with family
Arguing with family
Taking an afternoon nap
Overeating
Giving to charity
Participating in a charity event like a run
Getting ready for Black Friday shopping
Traveling to see family and friends
Making a wish while breaking the wishbone, whoever gets the larger piece will get their wish granted.
Have a game night (board games, cards, or video games) after dinner and football
Celebrating loved ones the family has lost

Celebrate Thanksgiving In Style This Year
Whether you celebrate Thanksgiving with customs you have followed every year for as long as you remember, or you will use some of the new traditions you just learned about today, it is time to start planning your holiday. You could consider taking out a
short-term installment loan
if you need a little extra money for the holiday season; an installment loan can assist with celebrating Thanksgiving in style.
If you loved this blog post, you could also check out the
AmeriCash
Loans Blog
for others. We have so many blog posts on different topics and subjects, including other entertainment, finance, and holiday articles, that you will love!