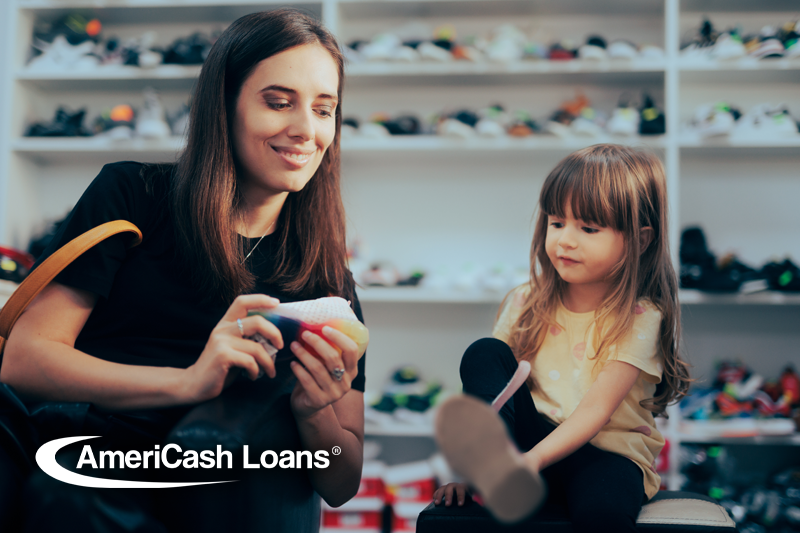 Save Big on Back-to-School Shopping: A Guide to Budget-Friendly School Shopping
"AmeriCash Loans"
"Apply Now"
"Installment Loans"
Shopping
---
Pencils break, backpacks are worn out, and your child has grown out of the gym shoes you bought them not even a year ago. The time has come for back-to-school shopping! While this is an exciting time for your kids, it can be a period of financial stress for you. Saving money on school supplies is possible, and there are many things you can do to prepare your kid for the school year without breaking the BANK in the process. This article will cover the basics of budget-friendly school shopping, providing valuable money-saving tips, and a checklist of all the items you and your kids need.

First Step: Go Through Your Belongings
There is no need to buy things twice. Before going shopping, look through your belongings to see what you already have! Once you have done this, you can create a list of what your child needs to prepare for this upcoming school year.

Second Step: Create a List of Back-to-School Essentials
Differentiating between your wants and needs is key to maintaining a budget. Create a list of what your child needs now and another list of what your child wants. Things like pencils, notebooks, and backpacks are all back-to-school essentials. While locker decorations, that new dress, and colorful markers are enjoyable but optional. Having a list will not only make shopping easier, but it will help you stay within your budget!

Third Step: Explore Local Thrift Stores
Thrift stores are an unbelievably fantastic resource for back-to-school shopping. You can buy everything from pencils and erasers to gym shoes and backpacks at reasonable prices. Buying second-hand should be just as glamorous as buying something new! Thrift stores have cute clothes, new journals and notebooks, locker decorations, and lunch boxes. Before making your way to Walmart, Target, or Office Max, stop by the thrift store first to buy what you need at a fraction of the price.

Do not let financial stress prevent you from preparing your children for this upcoming school year. These money-saving tips for school shopping should help you get your kids everything they need without breaking the bank!